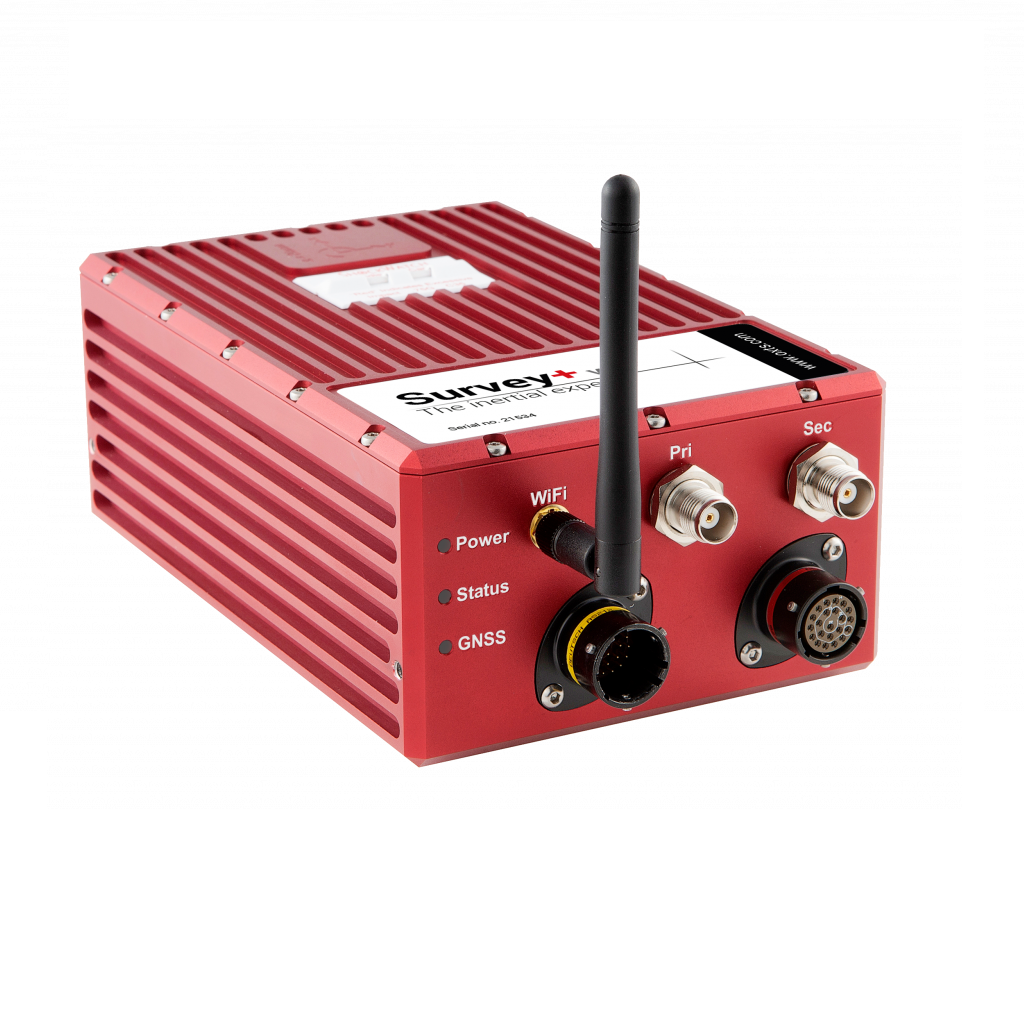 Survey+ inertial navigation systems from Oxford Technical Solutions combine the best of GNSS positioning technology with high-grade gyros and accelerometers to deliver superior performance in a single enclosure.
문의하기
Our flagship INS for land-based mobile mapping and manned aircraft mapping
The Survey+ has for many years been recognised by companies worldwide as a powerful, high accuracy INS for measuring position and orientation in mobile mapping and other survey applications.
Yet it has always struck the perfect balance by continuously remaining one of the most affordable and cost-effective solutions for accurate land-based and manned aircraft mapping.
With the Survey+ v3, our premier INS for surveying and mapping is better than ever before.
Next generation hardware and software
Users enjoy the same trusted, robust performance that the Survey+ has long been appreciated for, but with next generation architecture to support both your existing and future mapping needs, delivering:
· A new dynamic hardware platform – delivering greater processing power – enabling us to add a host of new features and continue to add more great features in the future.
· The latest high-performance IMU sensors and GNSS receivers – ensuring the best centimetre level position accuracy of any of our surveying and mapping solutions to date.
· Upgraded NAVSuite software – OxTS' free software package supports all new features and deliver streamlined configuration, real-time monitoring, post-processing and analysis of all of your data.
· Add-on LiDAR Georeferencing software empowers you to do even more – enable georeferencing functionality and INS/LIDAR Boresight calibration using OxTS developed algorithms to align the two systems perfectly.
| | |
| --- | --- |
| | Tactical-grade ITAR free IMU protects against GNSS signal dropout |
| | Dual antenna GPS/GLONASS for accurate heading in all conditions |
| | Heading accuracy not affected by magnetic disturbances |
| | Upgradable features designed to grow as and when needed |
| |  Event inputs and distance-based output triggers |
| |  Free comprehensive NAVsuite software suite, including post-processing |
| | |
| --- | --- |
| | Mobile mapping |
| | Georeferencing LiDAR data |
| | Airborne photogrammetry |
| | UAV remote sensing |
| | Aerial surveying |
| | Integrated LiDAR+INS payloads |
Model
Survey+
Positioning

GPS L1, L2
GLONASS L1, L2
BeiDou L1, L2 (Option

PPP
SBAS

Position accuracy

1.5 m SPS
0.6 m SBAS
0.4 m DGPS
0.1 m PPP
0.01 m RTK

Roll and pitch accuracy

0.03°

Heading accuracy
0.1° (single antenna)
0.05° (dual antenna)
Measurement rate
100 Hz
200/250Hz
Operating temperature
-40°C to +70°C
Specification temperature
-10° to 50° C
Power input
10-50V
Power consumption
15W
Dimensions
184 x 120 x 71 mm
Weight
1.4 kg
Logging capacity
32 GB
Interfaces
Ethernet (x3), Serial (x3)
Dual antenna
Yes
PTP capable
Yes